Madeleine Marsh is an artist specialising in jewellery and sculpture. Designs are one-off or produced by the artist in small limited editions. Each piece is handmade in London. Madeleine also makes works on commission – unique sculptures or jewellery specifically created for the recipient. Madeleine's work typically tells a story and often has a sense of humour. Designs draw on her experience as a writer and broadcaster specialising in Art and Antiques. In every medium, works by Madeleine Marsh express a love of life.
NEWS AND EXHIBITIONS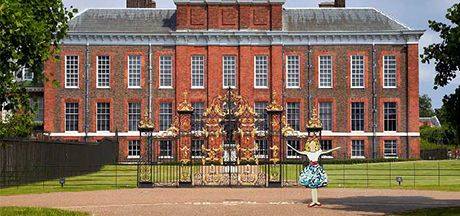 As part of the exhibition "Diana: Her Fashion Story"at Kensington Palace, Madeleine will be lecturing on Makeup and Monarchy on Saturday 6th of May 2017. The talk will be taking place in Queen Victoria's bedroom no less, and Madeleine will be bringing examples from her own collection of Vintage cosmetics to show how royalty and the rest of us put on a face across the decades.
Diana: Her Fashion Story (purchase tickets)
Madeleine has been featured in all her colourful glory in Mr Bead's December newsletter! She is delighted to be associated with a purveyor of such sparkling gems.
Mr Bead Website HERE
Save
Save
Save
Save
Save
Save
Save
Save
Save
Save
Save
Save
Save
Save
Save
Save
Save